The Waking Dragon is the eighth book in the Obernewtyn Chronicles when published by Random House in the USA.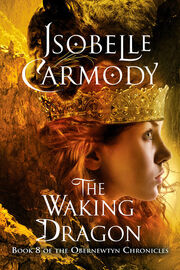 Publication
Edit
The Waking Dragon was originaly released as the Red Queen. However,  due to the final instalment in the series being released under the same name it was changed.
Ad blocker interference detected!
Wikia is a free-to-use site that makes money from advertising. We have a modified experience for viewers using ad blockers

Wikia is not accessible if you've made further modifications. Remove the custom ad blocker rule(s) and the page will load as expected.